By: Ariana Johnson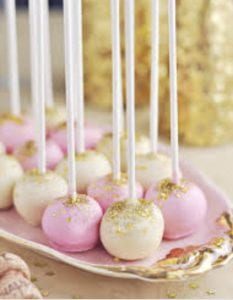 Ingredients:
1 (15.25 ounce) package yellow cake mix

1 cup water

3 eggs 

½ cup vegetable oil

1 (16 ounce) package prepared chocolate frosting

18 lollipop sticks

1 (14 ounce) bag chocolate candy melts

1 (.75 ounce) tube decorating icing 
Preheat the oven to 350 degrees fahrenheit. Grease a 9×13-inch baking dish.

Beat cake mix, eggs, and oil in a bowl using an electric mixer on low speed for 30 seconds. Increase the speed to medium and beat for an additional  2 minutes. Pour batter into the prepared baking dish.

Bake in a preheated oven, 28 to 33 minutes. Cool completely, at least 1 hour.

Crumble cake into a large bowl. Stir frosting into cake crumbles until mixture is sticky but not too smooth. Chill in the refrigerator, at least 30 minutes.

Roll cake mixture into 1 ½-inch balls and arrange on a baking sheet. Place 1 lollipop stick into each ball

Melt about ¼ cup chocolate candy melts in a microwave-safe bowl for about 20 seconds in the microwave. Dip each cake pop in the melted chocolate. Repeat melting chocolate and dipping remaining cake pops. Decorate pops with decorating icing.