What Do You Go to a Fair For?
By: Dillon Myers
The Strawberry Festival came and went like a fart in the Sahara (as the Finns would say). There were many things to do, even with COVID-19 safety measures still in place. With tons of rides and food, along with shopping, games, and concerts from various bands, no one was left unoccupied. Here at PHS, we wanted to know, which of those commodities you went to the Strawberry Festival for. The results are depicted below…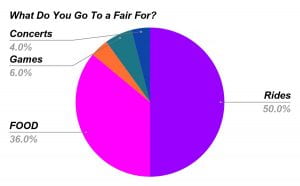 Bonus option: German lullabies
Stay Tuned for the Last Poll of This School Year!